Posts for tag: nutrition
By Cambridgeport Dental, LLC
January 03, 2018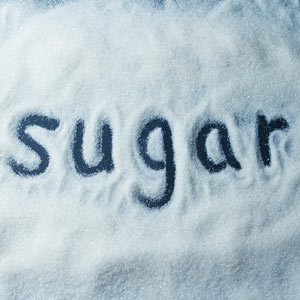 It's easy to go overboard with sweets during the holiday season. But overconsumption of sugar, month after month, can jeopardize your oral and general health. A sugary diet nourishes the bacteria that cause tooth decay. Eating too much sugar over time also promotes general health problems such as diabetes and excessive weight gain.
The beginning of a new year is a great time to bring your diet back into balance. But if you really want to cut down on sugar, you'll need to be aware that there is a lot of sugar hiding in foods you where wouldn't normally suspect it. Here are some examples:
Ketchup. Do you like ketchup on your burger and fries? For every tablespoon of ketchup you use, you'll be adding about 4 grams of sugar (one teaspoon). That can add up pretty quickly into a significant amount of sugar!
Canned tomato soup. Read the label of your favorite brand and you might see as much as 12 grams of sugar per half-cup serving. That equals three teaspoons of sugar in every half cup of soup—even more in a full bowl!
Granola. You may think of granola as a healthy choice for breakfast. Yet you're likely to see sugar listed as the second ingredient on many favorite brands—right after oats. This typically adds up to 15 grams of sugar per serving. That's almost 4 teaspoons, in a food promoted as healthful!
Yogurt. Here, the amount of sugar varies widely among brands and flavors. One container of vanilla yogurt might contain 3 or more teaspoons of added sugar. Put that on a breakfast serving of granola, and your first meal of the day has already topped the 6-teaspoon daily limit recommended by the World Health Organization.
So, to prevent sugar from sneaking up on you, it's important to read those labels! And if you have any questions about sugar and oral health, please contact us or schedule an appointment for a consultation. You can learn more by reading the Dear Doctor magazine articles "The Bitter Truth About Sugar" and "Nutrition and Oral Health."
By Cambridgeport Dental, LLC
October 12, 2017
Your diet can play as important a role in your dental health as brushing and flossing. What you eat (particularly sugar) could increase your risk of tooth decay despite your hygiene habits. And vice-versa: a nutritious diet may help boost your preventive efforts even more.
Let's look at two very different approaches to diet and see how your dental health is likely to fare under each.
A High Sugar/Low Fiber Diet. Modern western diets heavy with processed foods are inundated with two particular types of refined sugars. The first is sucrose, which comes mainly from either beets or sugar cane. Foods (and beverages) may also contain a refined sugar from corn known as high fructose corn syrup. Refined sugars are added for taste to thousands of products like cake, candy, soft drinks or even condiments like catsup. These "free" sugars are easily processed by bacteria into acid. Combine that with fewer fibrous vegetables in the diet and you have a recipe not only for obesity and other health issues, but tooth decay as well.
A High Fiber/Low Sugar Diet. Fruits and vegetables make up a large part of this kind of diet, while added free sugars much less so. That doesn't make this diet sugar-free: all plant products contain simple sugars produced by photosynthesis. The difference, though, is that these sugars — glucose, fructose and sucrose (natural, not the refined versions) — are more slowly absorbed into the bloodstream during digestion because of the fiber content of fruits and vegetables. You'll also receive other nutrients like vitamins and minerals necessary for good health. Eating this kind of diet will help decrease the risk of tooth decay.
So there you have it: eat more fresh fruits and vegetables and restrict your intake of processed foods and sweets. You may also want to fine-tune a few items to maximize decay prevention: for example, eat starches in their natural form (whole grains, beans or certain fruits) as much as possible rather than refined or in combination with added sugar (cakes, cookies, etc.). And while fresh fruits with their naturally occurring sugars aren't a significant factor in tooth decay, dried fruits (especially with added sugar) might.
Bon appétit!
If you would like more information on proper diets for better oral health, please contact us or schedule an appointment for a consultation. You can also learn more about this topic by reading the Dear Doctor magazine article "Nutrition & Oral Health."